The beautiful qualities of Miyanomori explained by a local Miyanomori glass artist
MEMBER'S NEWS|Vol.6 2021.10.9
---
The beautiful qualities of Miyanomori explained by a local Miyanomori glass artist
"Are you curious who lives in Miyanomori? What are Miyanomori's qualities that allure the residents? We asked a glass artist, Ms. Aoike, who moved to Miyanomori the beautiful qualities of Miyanomori. "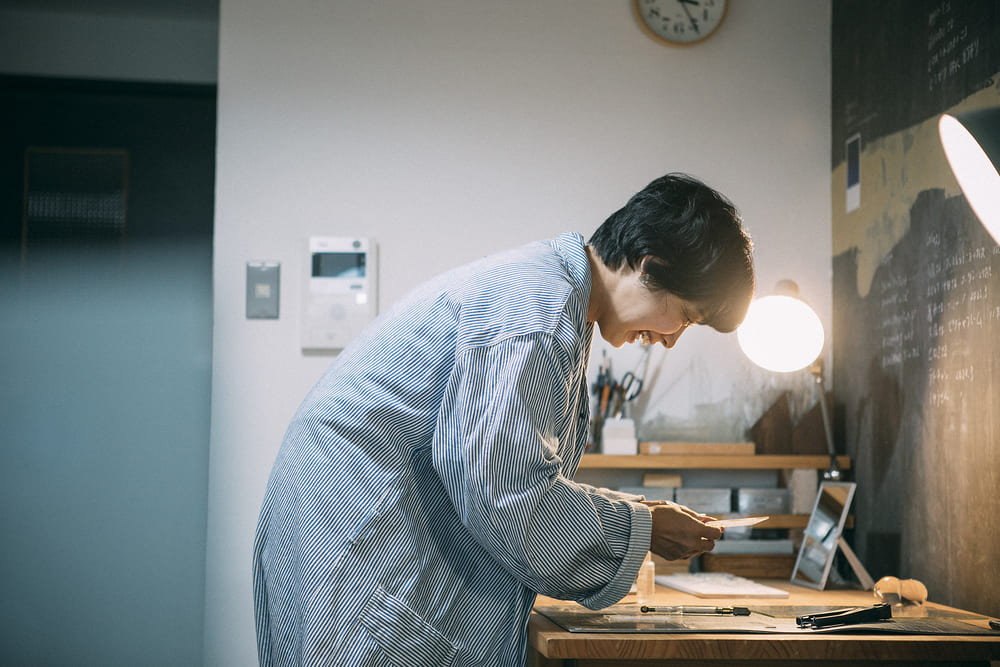 "The local people are kind, and even the town is full of warmth."
"Mayuko Aoike works as a glass artist and designer under the name BLUEPOND. Her works include a wider range of items, including tableware, jewelry, and light catchers. During her college years, Ms. Aoike studied glasswork and product design.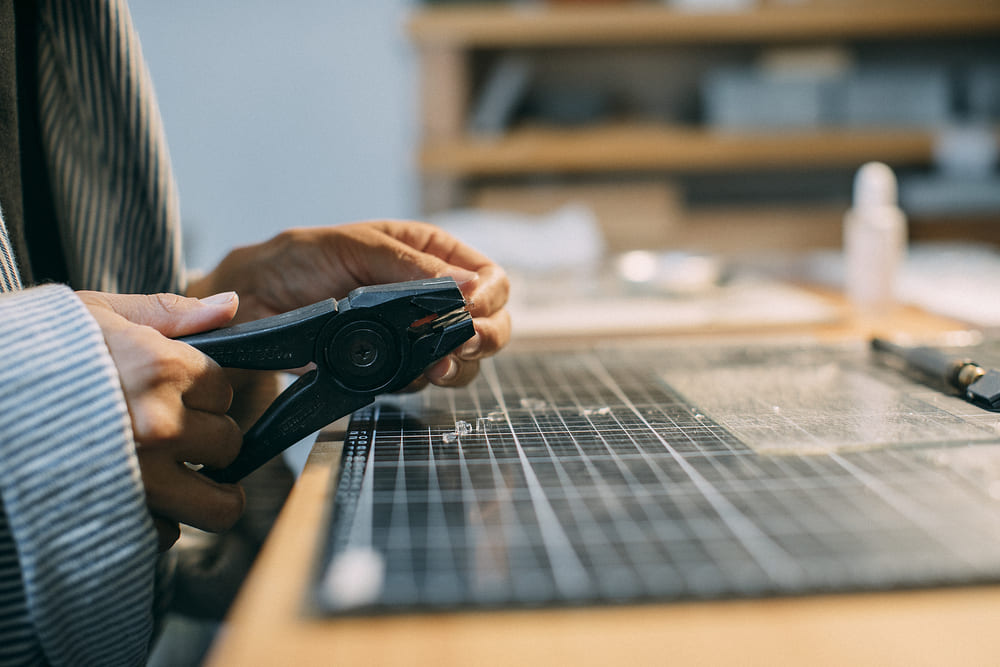 She began creating items incorporating her unique interpretation of things that attracted her in the natural world without form, such as light, water, and sound, into her work by giving it form. 
Her works are pure and intricate, like clear drops of water that fall from leaves.  She embodies her work as she looks glowing, having fun taking the ingredients into her hands.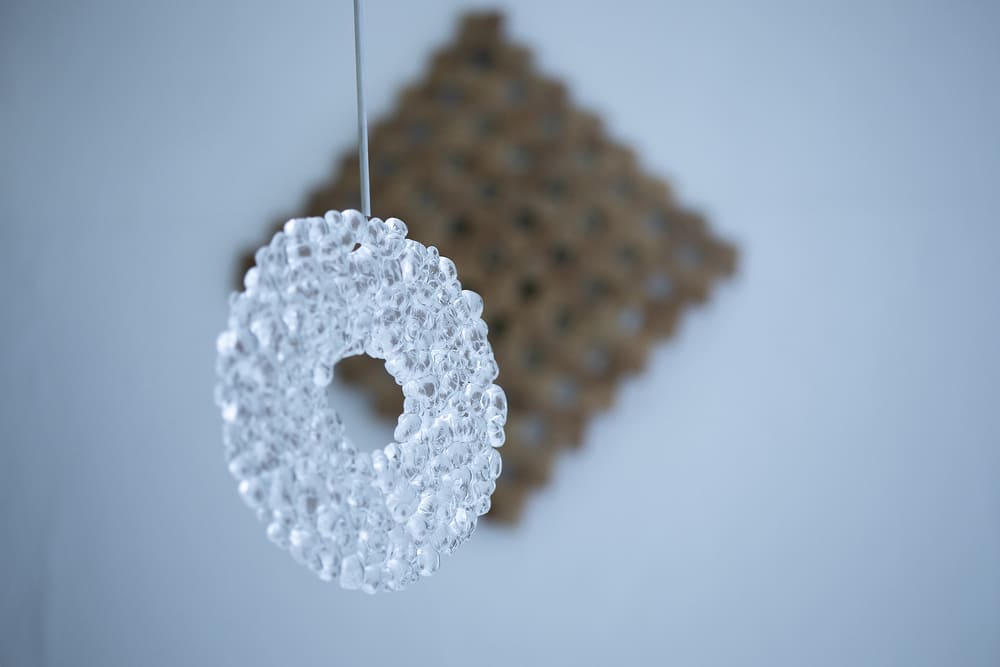 Her works can be found at more accessory stores and events in recent years. 
Ms. Aoike decided to move her atelier to Miyanomori a few years ago and has been engaging in her work there ever since. 
"I was looking for a place to live near my friend who was living in this area. After living here, I found that it is easy to travel to Miyanomori from the city center. The people are also kind, and the town itself is full of warmth because of its long history as a residential area. It's a wonderful environment to live and work in. I enjoy listening to the chirping sound of the birds when I work with the windows open at my atelier." 
[Design Atelier BLUEPOND]
*Please check her social media for notifications for public atelier events.
Instagram:@bluepond_jp